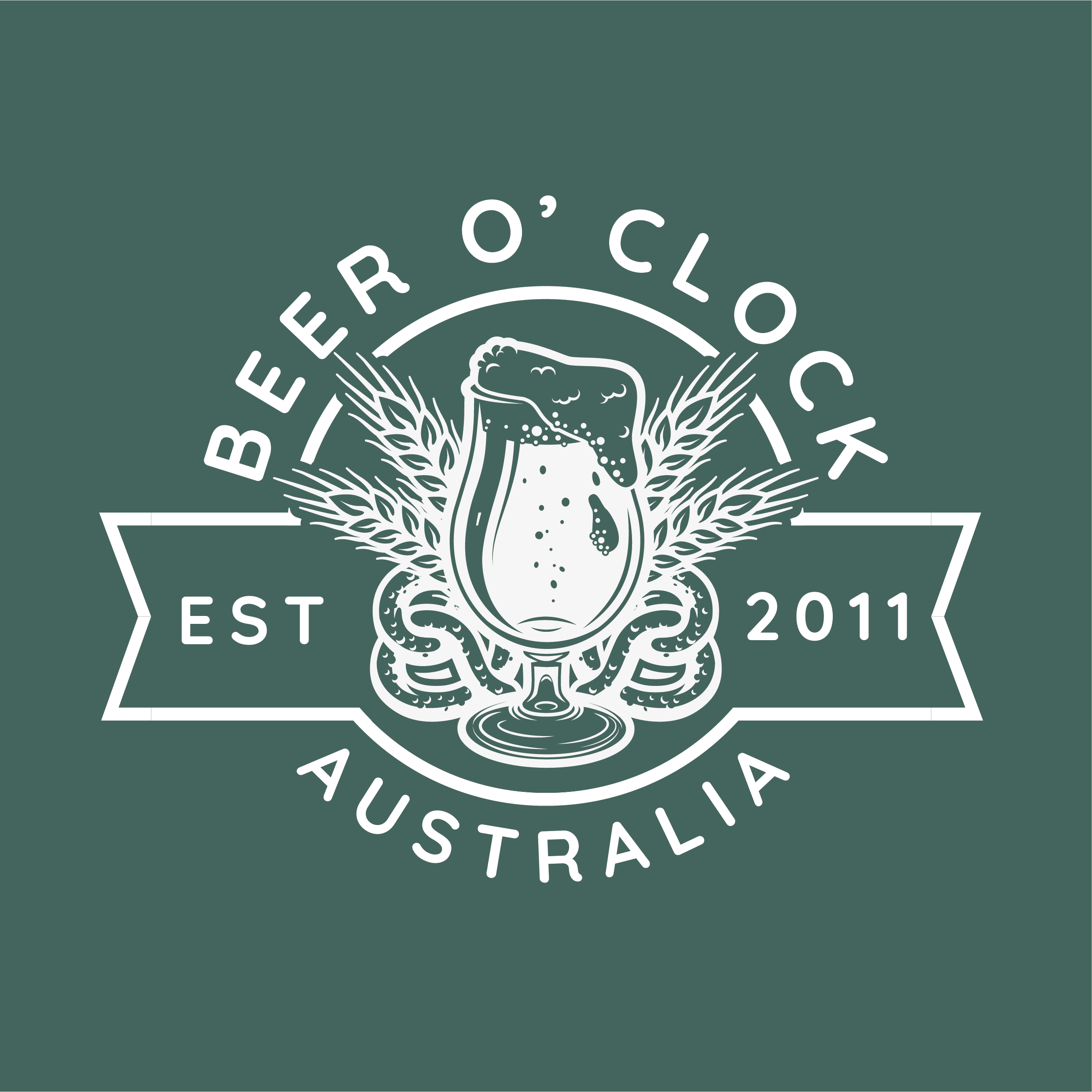 If this is your first time listening to a Beer O'Clock Australia podcast, welcome! We change the segments up a little each month, however most months we'll discuss some of the latest news from the beer world, we'll talk about some beers that we've been enjoying over the last month & we'll crack something interesting from my cellar, although recent restrictions are making this difficult...
This episode is very much a classic Beer O'Clock Australia Podcast; it's late, it's long & it's pretty good (if we do say so ourselves!). There's a whole heap of outdated news that we get our teeth stuck into, we talk about finally being able to get back to beer events as well as some of the great new beers available last month. Finally we finish off by clearing some beers out of my fridge that have been there since early-March, by adding 3 beers to our Ranking of Lagers & also cracking a cellar beer. Hope you enjoy!
Show Notes
Intro
Lots of housekeeping this month
News (3:42)
Melbourne is Open Again
The Indies - Select Award Winners
Beer Cartel Survey Results
Lion/Stone & Wood Tap Contract Situation
Fosters to "re-launch" in Australia
New Venue Wrap

Range, Abbotsford Tap Room
Zymurgy West, Hop Nation X Navi Collaboration
Garage Project Australia

HPA launch Eclipse Hops with mixed 12 pack
Little Bang release 12,000 Hazy's
Shortages of Corona over the festive season
Shelton Brothers Go Bust
Behemoth Complete Another Crowd Funding
ABAC Finds Mainstream Audiences are Unfamiliar with Beer Styles
Peter Lalor Top 20
Tasting Paddle (33:25)

Capital & Bentspoke to Pour Beers at Manuka Oval
Crafty Cabal Re-Launched
Lion's Lord Howe Island Brewery Announced
VB Advent Calendar & Volley Collaboration
Snuggo Dog Treats
Brett Sutton knocked back at Bright Brewery
Sailor's Grave on Visit Victoria Ad
Black Arts, Weihenstephaner & Killer Sprocket All Launch Cans
Blackhearts & Sparrows Cantillon Allocation
Allagash Arrives in Australia
Stone & Wood Pacific Moonshine
Smiling Samoyed Win Award with 11 Month Old IPA

From Previous Episodes

GABS SummerFest Happening in QLD
Mornington New Core Range is an Alcohol Free Beer
Can Shortages
Broo Take Delivery of Their First CUB Delivery
Urban Alley Lose Urban Ale Appeal
Coopers Sales Spike
What We're Drinking (48:15)
Cantillon Event @ Mr West
Westside Ale Works
Canvent
Wolf of the Willows New Brewpub
Super Fresh Hawkers
Melbourne Cup - La Sirene Day
Bacchus Cans
Ranking of Lagers (1:02:04)
Back to three lagers!
This month we do Nektar (Bosnia & Herzegovina), Windhoek (Namibia) & Snow (China).
The new rankings are as follows:
Pilsner Urquell (Czech Republic)
Tennent's (Scotland)
Carlsberg (Denmark)
Quilmes (Argentina)
Kingfisher (India)
Gullmack (Norway)
Lvivske (Ukraine)
Sapporo (Japan)
Birra Moretti (Italy)
Nektar (Bosnia & Herzegovina)
Corona (Mexico)
Steinlager (New Zealand)
Windhoek (Namibia)
Heineken (Netherlands)
Lion (Sri Lanka)
Cisk (Malta)
San Miguel (Philippines)
Snow (China - Internal)
Cantina (El Salvador)
333 (Vietnam)
Stella Artois (Belgium)
Tusker (Kenya)
Budweiser (USA)
Skopsko (North Macedonia)
Tiger (Singapore)
Karlovacko (Croatia)
Singha (Thailand)
Red Stripe (Jamaica)
Bintang (Indonesia)
Vonu (Fiji)
Cusquena (Peru)
Pabst Blue Ribbon (Contract)
Noz's Cellar (1:18:27)
The Rare Barrel Sourtooth Tiger
Golden Sour Beer Aged in Oak Barrels with Ginger
5.7% ABV
Aged Approximately 2 years
Thumbs Up
Thanks again for listening guys. Please like, subscribe, review us on your podcast platform of choice - everything helps more people find the show. As usual; questions, comments, suggestions or general statements to angus@beeroclockaustralia.com or dylan@beeroclockaustralia.com & we'll be back later this month!
Remember it's always Beer O'Clock somewhere in the world!