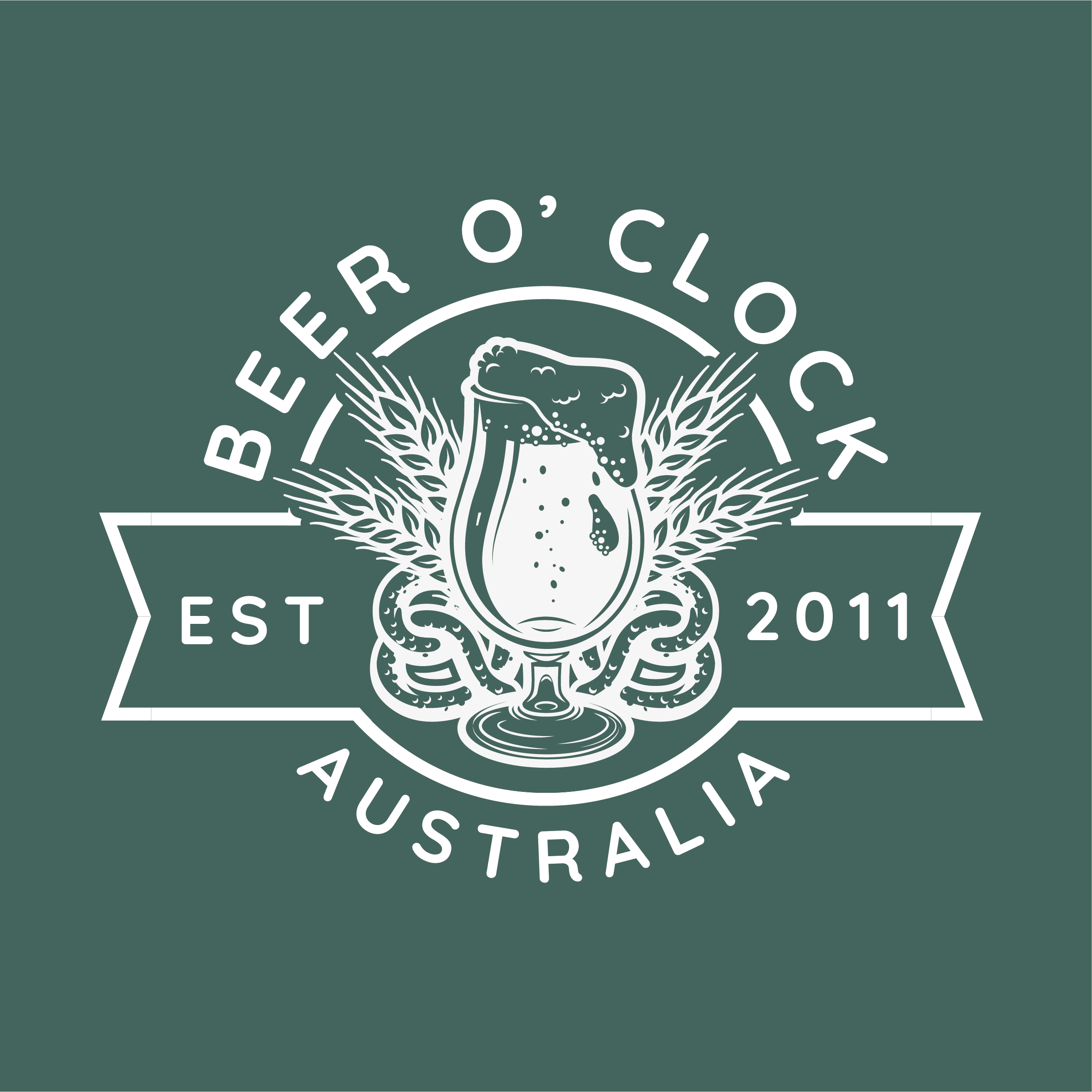 As I said last month, with any luck, one day soon, you'll see a Beer O'Clock post that isn't just a new podcast episode... Lots of stuff is going on behind the scenes, 5 or 6 posts are nearing completion, which will hopefully turn into a rush of posts in the not too distant future. Hopefully you enjoy the episode!
If this is your first time listening to a Beer O'Clock Australia podcast, welcome! We change the segments up a little each month, however most months we'll discuss some of the latest news from the beer world, we'll talk about some beers that we've been enjoying over the last month & we'll crack something interesting from my cellar, although recent restrictions are making this difficult...
This episode is more timely than some of our recent efforts. There is a mountain of news to get through, due to the length of time between recording our news segments. We discuss our various Good Beer Week shenanigans as well as some of the beers we've enjoyed recently & add the national beer of Serbia to our Ranking of Lagers.
Show Notes
Intro
Back in lockdown here in Melbourne
Year of the Local is kicking back off in June!
Check out the interview with Annelies from Madocke if you haven't already!
News (3:31)
Coopers caved to our relentless pressure! Stout is in CANS!
Good Beer Week returns triumphantly!

COVID scare at The Palace between GABS Sessions

Beer Thread & Boatrocker follow CBC in Facebook Oblivion

Beer Thread is Dead is the revival page. (Link)

Sexism Issues in the brewing industry exposed by Brienne Allan

Brienne's Instagram: @ratmagnet
Graining In Podcast Episode with Brienne (link)
Crack the Ceiling Podcast (link)

AIBA Winners

Check out all the winners here.

Changes to Excise Tax for craft brewers
Endeavour Brewing disasters behind the scenes
Young Henry's crowdfunding for solar panels
Is this the end of Broo?
2021 HPA Hop Report (link)
FSANZ want Nutritional Labelling on beer packaging
Brick Lane announce huge expansion plans
Events
Brewery Closures

7 Cent finally announce the end

Brewery Openings

Ramblers Ale Works opening any day!
Deeds are opening July 1st
Good Land Brewing in Traralgon also opening later this month
Alice Springs more than doubling capacity
Grimbergen opening onsite for the first time since the French Revolution
Huge Sailors Grave plans for far Eastern Victoria

Tasting Paddle (46:27)

Stuart Irvine steps down as Lion CEO
Cryer Malt distribution centre opening in Derrimut
Joe White re-opening their Canvan Malting Facility
Asahi Super Dry announced as Official Beer of the 2023 Rugby World Cup
Bright team up with the RSPCA for Doggobrau
What We're Drinking (48:31)
Good Beer Week Wrap Up
Pint of Origin Crawl

The Lincoln (TAS), The Catfish (NZ), Belle's Hot Chicken (Spicy Wings), The Rainbow (Sydney), Beermash (Scandinavia), The Park (QLD), The Cherry Tree (Regional VIC), The Local Taphouse (UK)

Stomping Ground Into The Wood, Moon Dog X Chin Chin, Fixation You Need Vegies @ Green Mans Arms, Beer vs Pig
One Drop New Zealand Pilsner
Saison Dupont Original & Cuvee Dry Hopping Styrian Wolf
Fixation 30666
3 Ravens X Pink Boots Freya
De Struisse Cuvee Delphine
Trillium Daily Serving Cans
Garage Project XO33
Garage Project Fugazi
Ranking of Lagers (1:08:19)
As we're in lockdown we're only doing one this month
This month we add Lav from Serbia.
The new rankings are as follows:
Pilsner Urquell (Czech Republic)
Tennent's (Scotland)
Carlsberg (Denmark)
Quilmes (Argentina)
Kingfisher (India)
Gullmack (Norway)
Lvivske (Ukraine)
Sapporo (Japan)
Taiwan Beer (Taiwan)
Birra Moretti (Italy)
Nektar (Bosnia & Herzegovina)
Corona (Mexico)
Steinlager (New Zealand)
Windhoek (Namibia)
Heineken (Netherlands)
Lion (Sri Lanka)
Cisk (Malta)
San Miguel (Philippines)
Snow (China – Internal)
Cantina (El Salvador)
Lasko (Slovenia)
333 (Vietnam)
Stella Artois (Belgium)
Tusker (Kenya)
Budweiser (USA)
Skopsko (North Macedonia)
Zywiec (Poland)
Mythos (Greece)
Tiger (Singapore)
Karlovacko (Croatia)
Singha (Thailand)
Red Stripe (Jamaica)
Bintang (Indonesia)
Lav (Serbia)
Vonu (Fiji)
Cusquena (Peru)
Pabst Blue Ribbon (Contract)
Thanks again for listening guys. Please like, subscribe, review us on your podcast platform of choice - everything helps more people find the show. As usual; questions, comments, suggestions or general statements to angus@beeroclockaustralia.com or dylan@beeroclockaustralia.com & we'll be back later this month!